Online
English
Social Studies
Careers
Science
Math
Electives
Online
English
Socials
Careers
Science
Math
Electives
curriculum that actually works
We produce
more effective
curriculum for virtual and hybrid high schools + the tools teachers need to keep students on track.
Comprehensive courses in your LMS.
Most online curriculum

is just BAD.
Like... "rather-get-a-root-canal" bad.
Yawn-inducing slideshows
Endless walls of text
Students lose interest
Creates more questions than answers
Not enough examples
Concepts don't stick
Can't track student's progress
Hard to see who's struggling
Are they actually trying?
Learning online doesn't have to be boring.
Teaching it doesn't have to be hard.
Get
better-than-classroom

results online!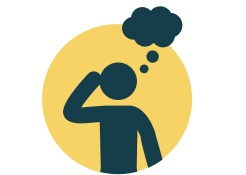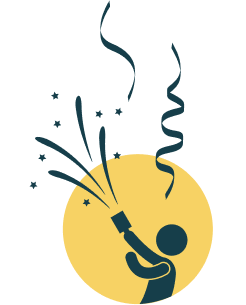 Overwhelming reading and scrolling
Interactive readings, videos, digital manipulatives, and questions
Some computer graded practice questions
Loads of self-assessed practice questions, with step-by-step detailed solutions
Simple progress reports that just show completion
Drill down and see every detail of a student's effort
Complete customization – make your course fit you and your students
Math
Science
English Language Arts
Social Studies
Career Education
Electives
Math
Foundations of Math and Pre-Calculus 10
Science
English Language Arts
Social Studies
Career Education
Electives
Getting Started is Simple
We'll Chat About
Your Needs
For an outstanding pre-collegiate level course. Awarded by the Association for Distance Education and Independent Learning.
years serving teachers and students
all proceeds are reinvested into improving the curriculum & platform
Actionable Reports and Insights
Proven by Real
Teachers in the
Real World
At IDLA, 95% of our curriculum is developed in house, with rigorously selected vendors for the other 5%, so it comes with a lot of weight when I say that StudyForge is great to work with!
I have been using the Study Forge math videos for a year now as part of my blended classroom. The benefits were immediate as I was able to free up the time spent with my students to better track their progress and construct personalized learning goals. My students love the ease of use of the system and most of all, the increase in their test scores! I can't ever imagine going back to a traditional classroom!
I love the reporting tool. In my distributed learning context, seeing student's work habits in a helpful format has become invaluable with me. I wouldn't ever want to give one on one help to students again without the course overview report handy!
I think the videos are excellent. Unlike lectures, I can actually rewind back and forth as much as I want. In class, students kind of miss important information because they are busy writing notes.
After my students had been using the StudyForge AP Calculus Curriculum I was thrilled as the number of students who scored a "5/5" on the AP exam almost doubled! – But I am even more thrilled now after discovering the reporting tools they have created to empower me as an online teacher!
I just wanted to let you know that from my perspective as an EA your class was fantastic. Everything was very clear and laid out well. Having smaller bite size lessons made it easier for me to help and motivate my student to complete their work.
Makes math more entertaining
I've never enjoyed math as much as this
Thanks for making Pre-calculus 10 fun
I ended up getting a 5 on the AP exam
I really love those videos
I can learn it so fast and easily
Explains everything in detail, without being to long and boring
Ready to get better-than-classroom results online?
Request a walkthrough today