This course aligns with the learning outcomes for:
This course aligns with the learning outcomes for:
This award-winning AP Calculus course is an immersion into calculus, giving students a taste of college with the comfort of high school.
Within this course, students are led through the historical journey of the discovery and development of calculus. Each lesson involves interactive videos that allow students to go at their own speed, with the ability to pause and rewind at any point. With student-friendly note packages and practice questions with detailed solutions, students will never get stuck and can learn how to solve even the most challenging calculus problems. Students can also retake every quiz and test, which are randomized, to encourage them to strive towards mastery.
Students taking AP Calculus AB using StudyForge's award winning curriculum have done very well, even scoring 41% higher than average AP test scores. To learn more about how we achieved these results,
download our whitepaper below!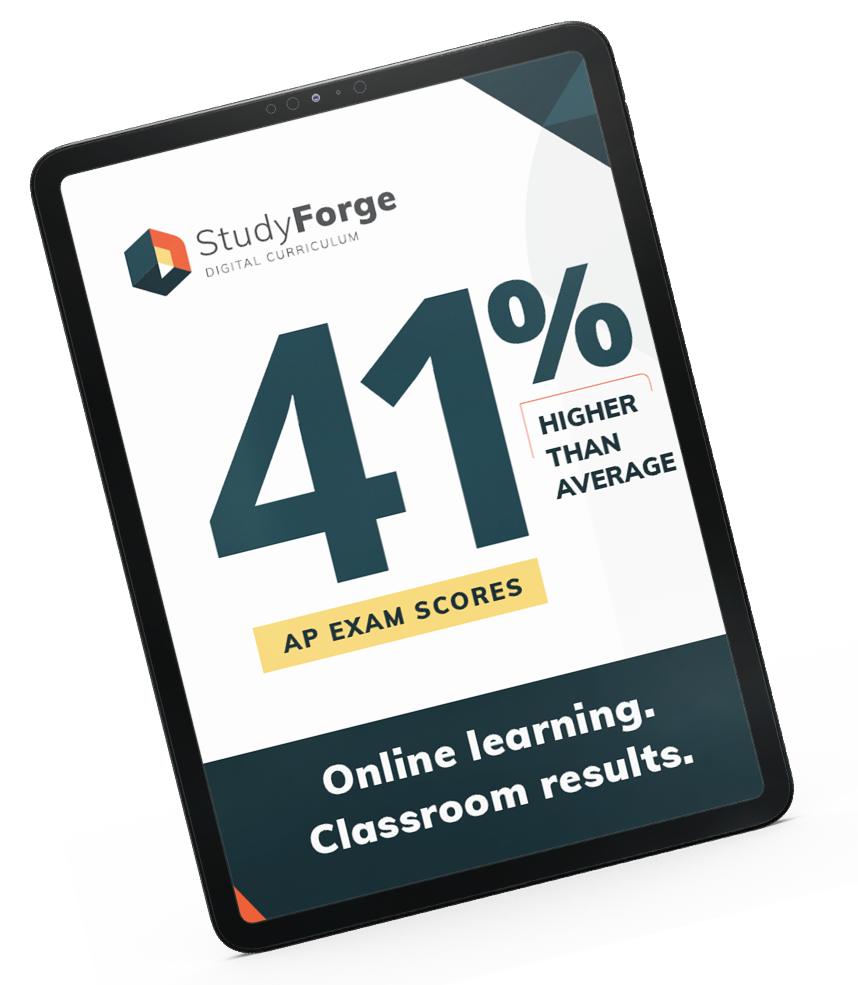 Learn how using StudyForge sustained AP exam scores
41% better
than the average classroom over 5 years.
AP Calculus AB goes over the first semester of University Calculus (Calc 1) and students will have the option to complete the AP Exam administered by the College Board and receive university credit. This course is designed to cover the equivalent of one semester of college calculus. AP Calculus AB covers derivatives, definite integrals and the fundamental theorem of calculus.
Note: AP Calculus AB only differs from AP Calculus BC in scope, not difficulty. For more information on the additional topics covered in AP Calculus BC,
click here
.
What is AP?
Want to give your students a taste of college in the comfort of high school? By taking AP courses your students can develop their college skills, such as time management and critical thinking, all the while discovering their passions by studying subjects more in-depth.
Why Should Your Students Take AP Courses?
Earn College Credit

Save Money by Skipping Introductory Courses in College

Graduate Early

Stand out in College applications
What Steps Does a School Need to Take?
Get approved to teach AP courses via College Board – Register your school with the College Board and complete the online AP Participation form.

Click here to find out what this entails

. 

You've been approved – Congratulations, now what?

See this pdf

on how to set up, enroll and order for your AP classroom. 

Start teaching! You will receive all materials, practice tests, and note packages your students need when they are enrolled in StudyForge class. 

Don't Forget to

Order your Exams

by Nov 15th for all full-year and first-semester courses or Mar 15th for all courses that begin after Nov 15th.

See all Teacher/Administrator resources at

AP Central

.
*Each lesson is designed to take 60 – 90 minutes to complete with the exception of major projects and assignments.
Experience a lesson as your students would
Don't Take Our Word for It!
See What Others Have to Say:
After my students had been using the StudyForge AP Calculus Curriculum
I was thrilled as the number of students who scored a "5/5" on the AP exam almost doubled!
– But I am even more thrilled now after discovering the reporting tools they have created to empower me as an online teacher!
Online AP Calculus Teacher at Sevenstar Academy
The videos are very helpful. 🙂 It's nice that I can rewatch the parts I don't understand. Really helps out a lot.
This course prepared me well because
I was able to get a 5/5 on the College Board Exam…
I think this is extremely well-organized and easy to understand. The videos and video notes are terrific.
Many lessons include fun, interactive applets and dynamic graphs which help foster a conceptual and even intuitive understanding of fundamental topics.

Digital DESMOS Graphing Calculator within the course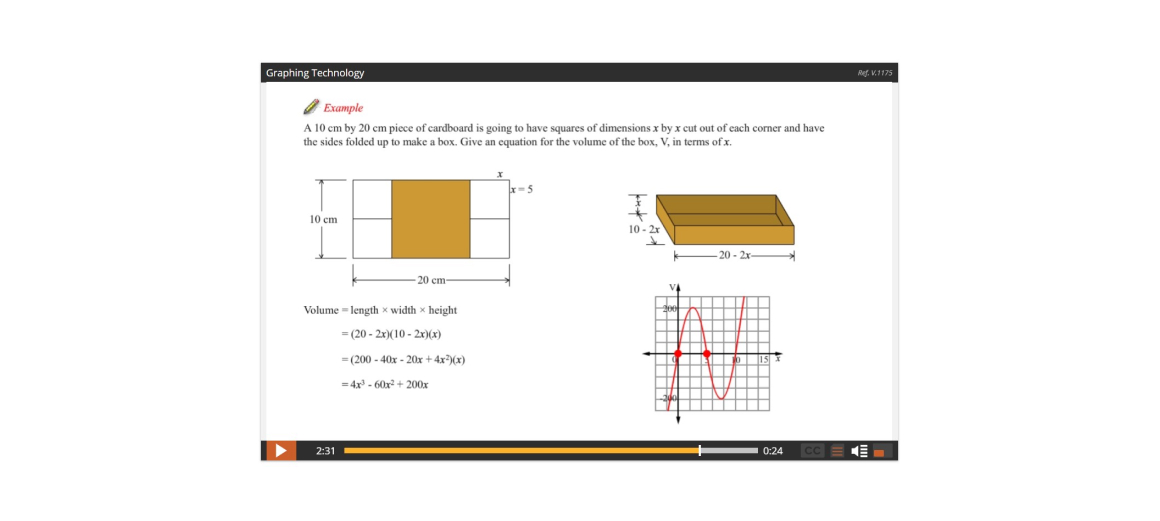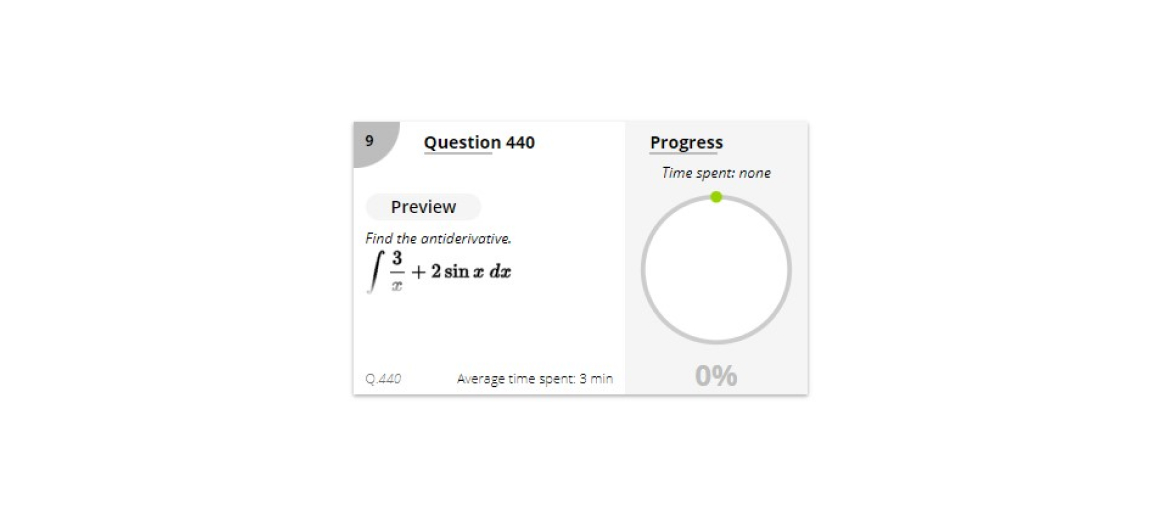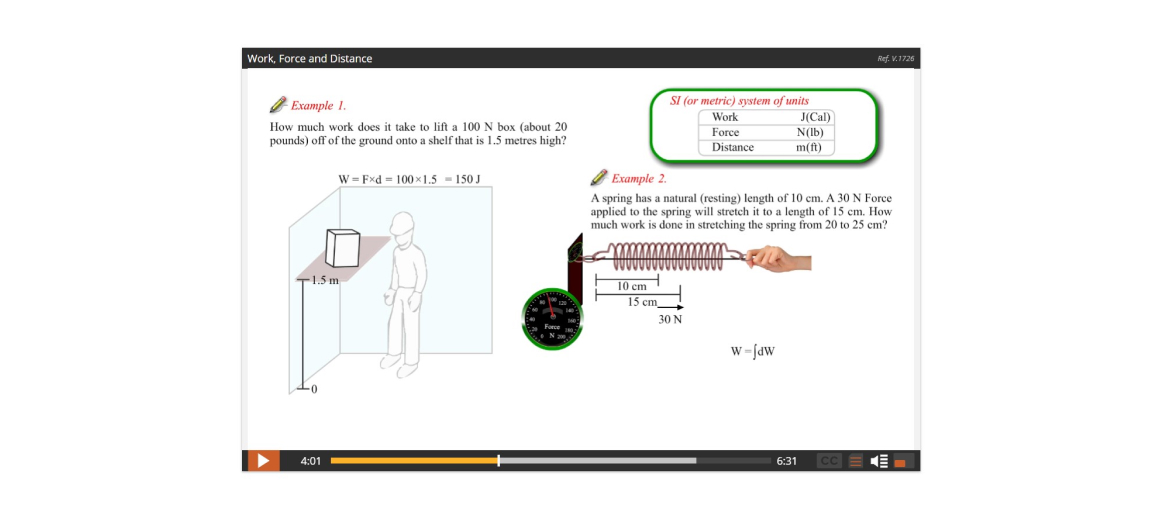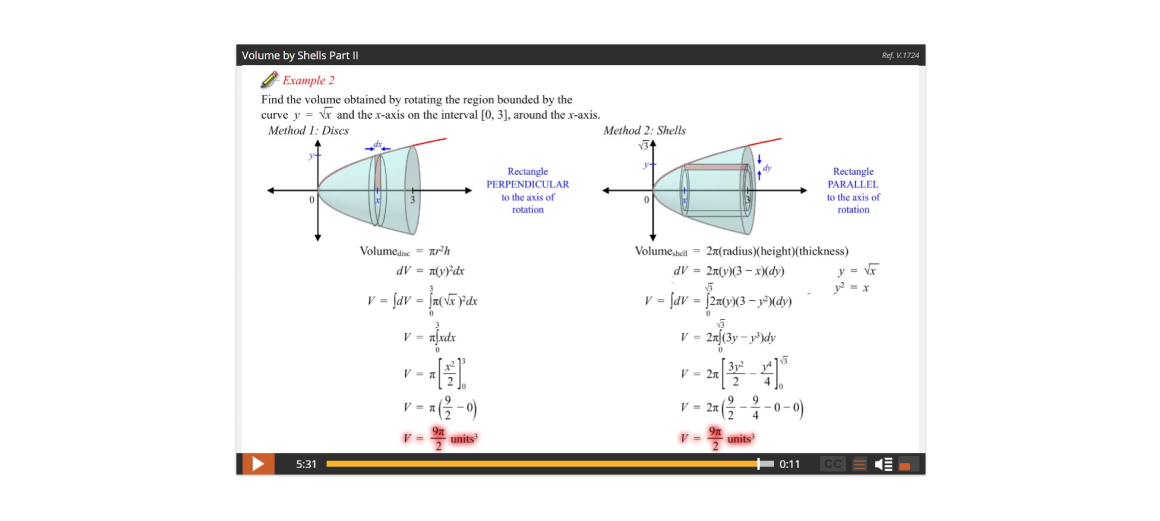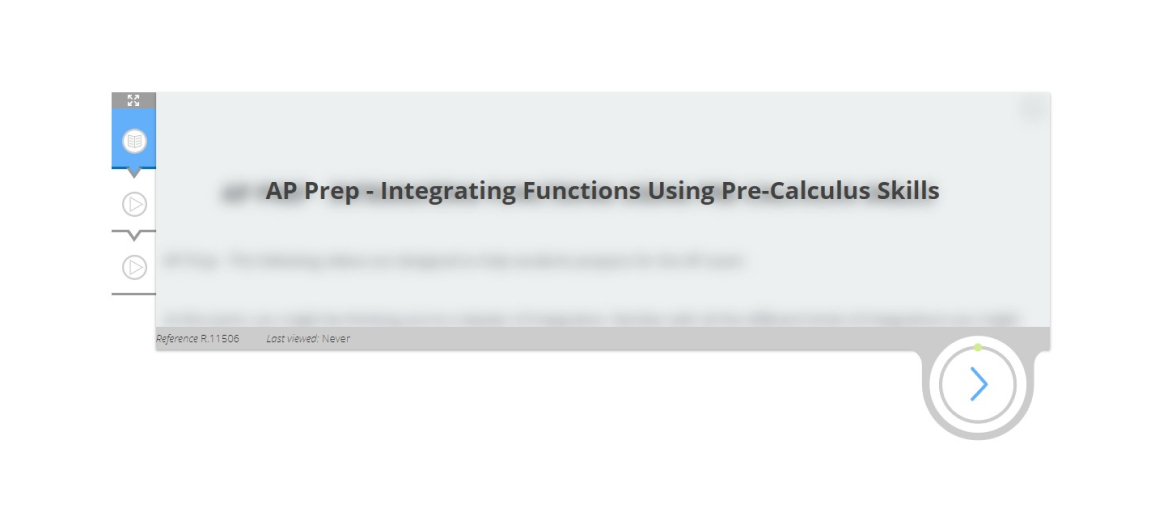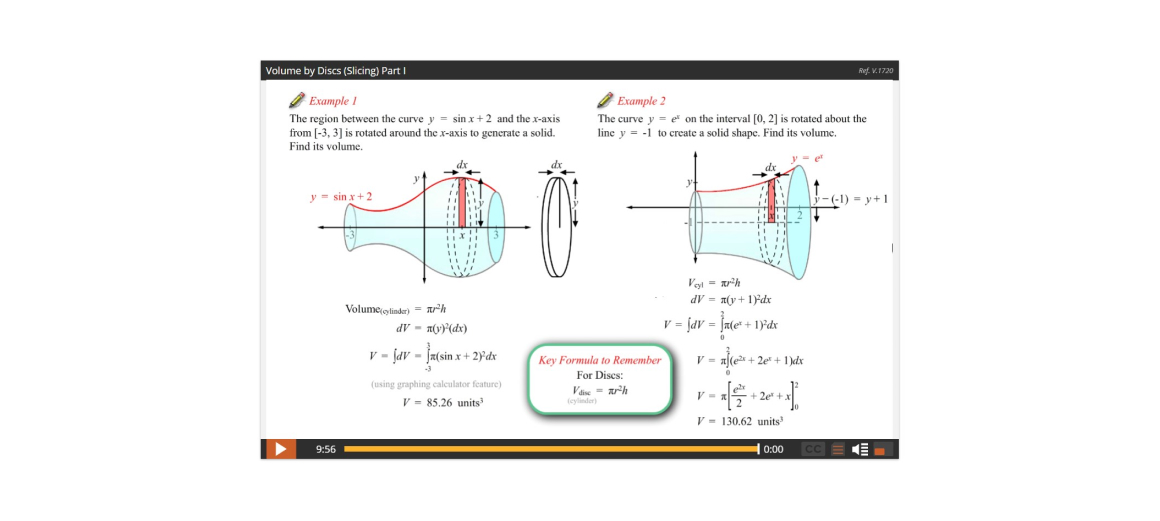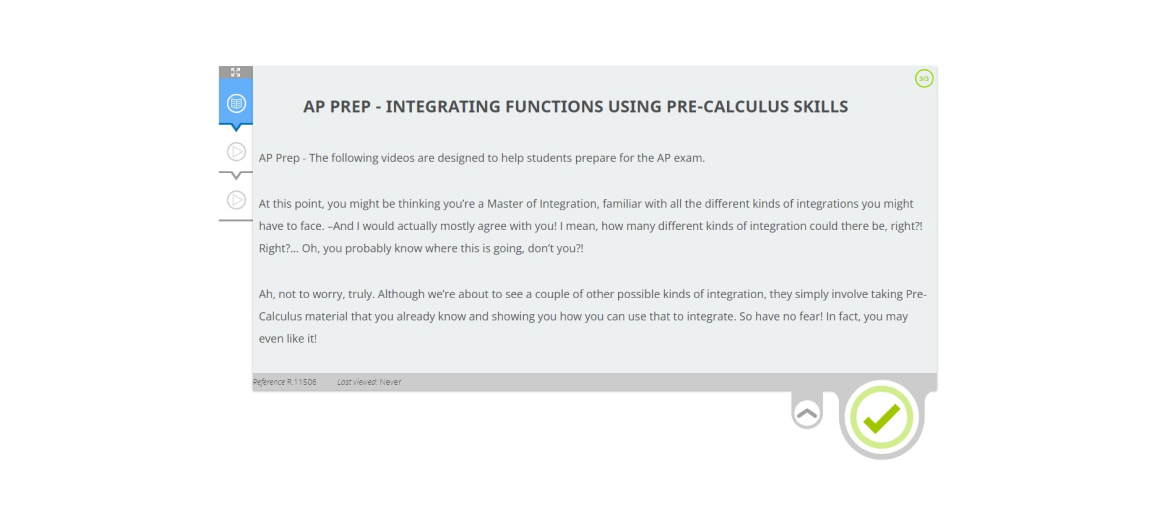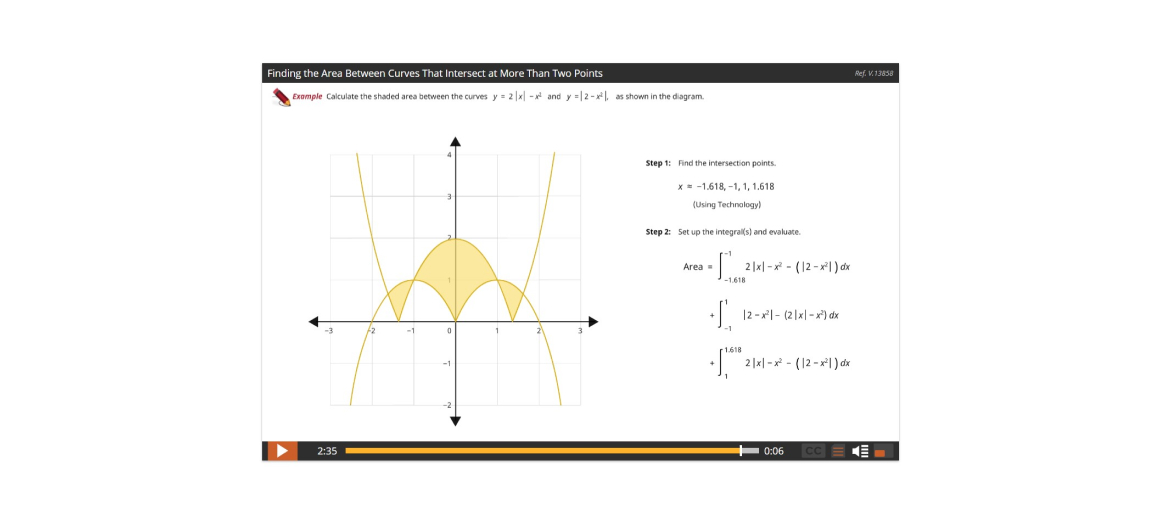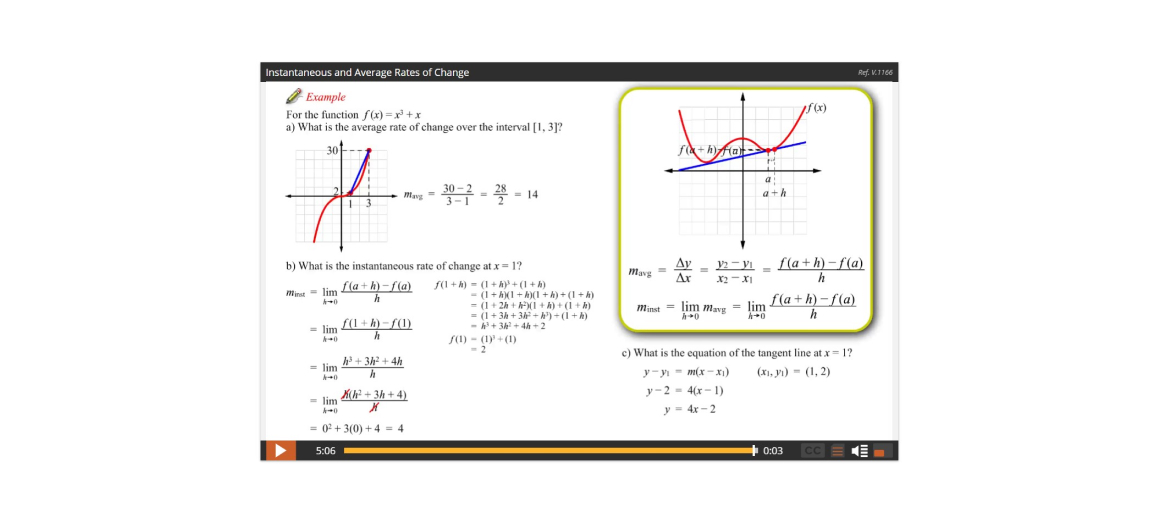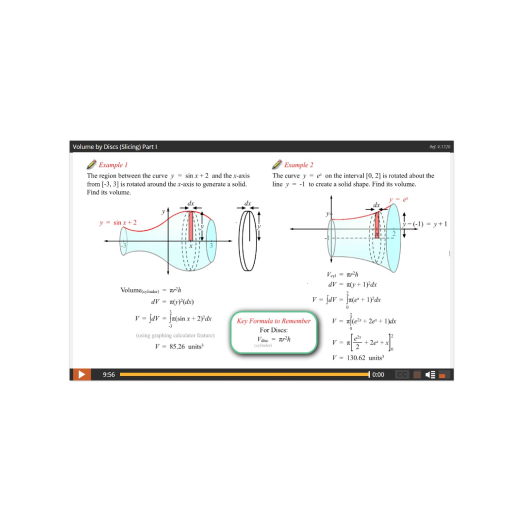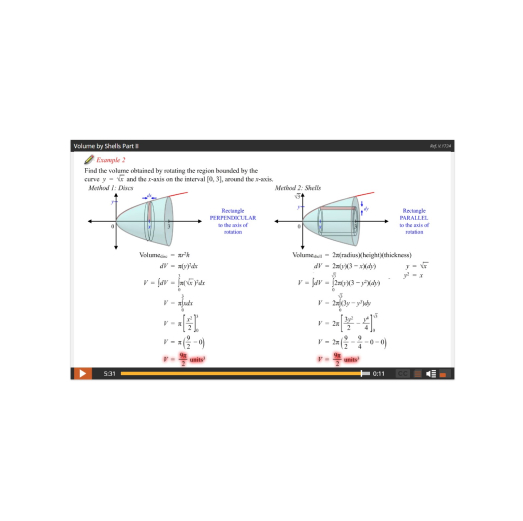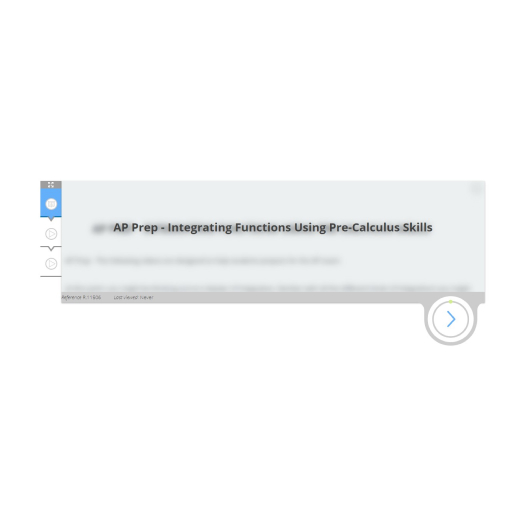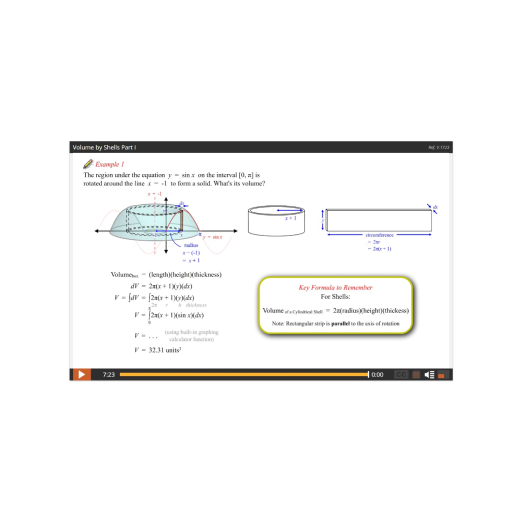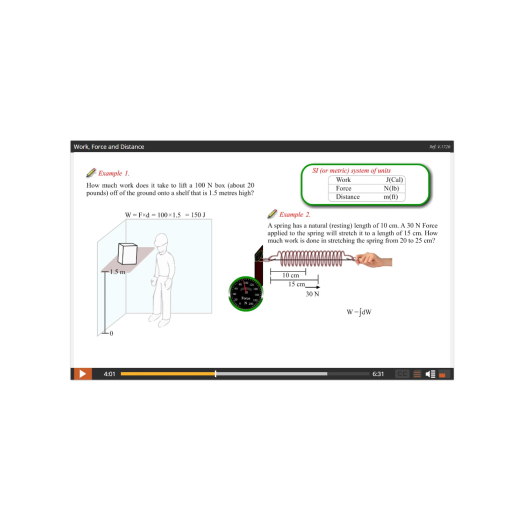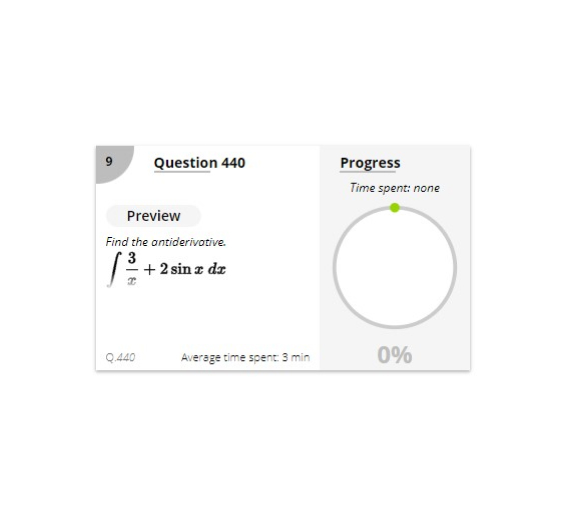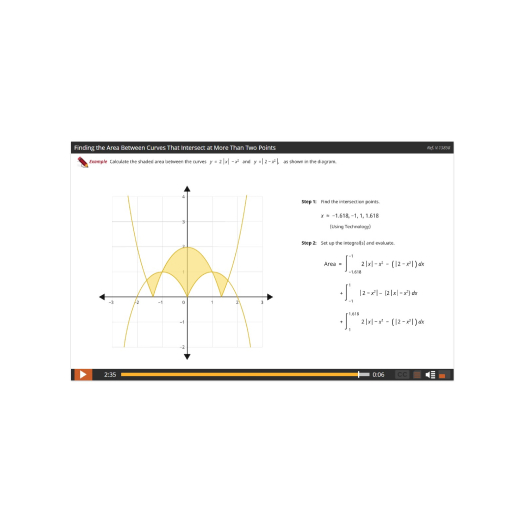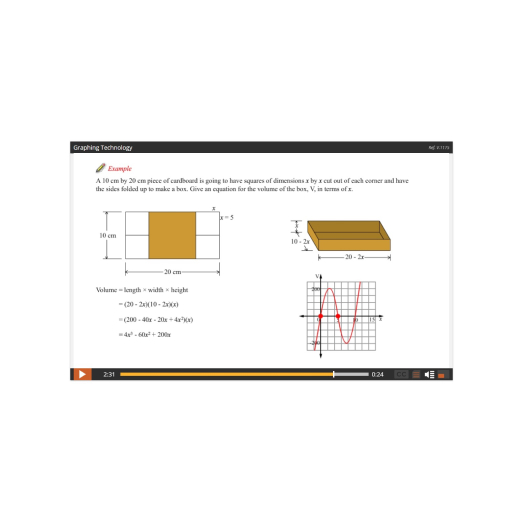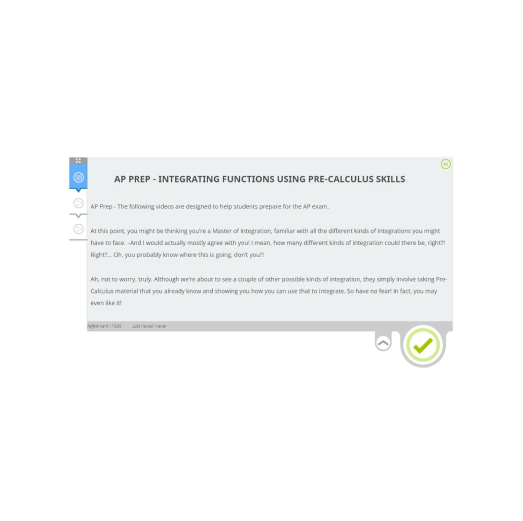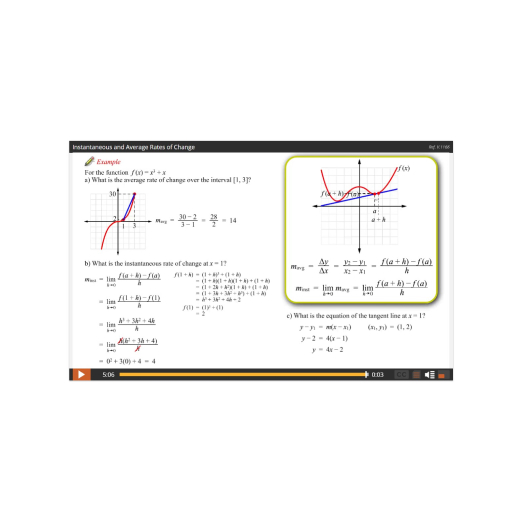 Want to see more? Let's chat!