This course aligns with the learning outcomes for:
This course aligns with the learning outcomes for:
At the end of World War II, the world was shocked by images of emaciated people, piles of dead bodies, and stories of millions of civilians slaughtered. Faced with the reality of the horrors of the Holocaust, the world said, "Never again." But though the world said "never again," genocide has happened again and again. And it may even be happening now. Genocide Studies 12 shines a light on some of the darkest atrocities in human history, telling stories that are very hard to hear. But every generation must look. Every generation must see. Every generation must testify, "These things happened, and these things were wrong, and we must ensure that these things never happen again." The goal of this course is not that students become cynical, jaded, or desensitized to the monstrous things that one person can do to another; instead, the hope is that students will be aware, informed, and become a part of a new generation that will say, "Never again," and then actually make it come true.
*Each lesson is designed to take 60 – 90 minutes to complete with the exception of major projects and assignments.
Experience a lesson as your students would
Includes witness testimony videos and primary source materials used by permission of the United States Holocaust Memorial Museum.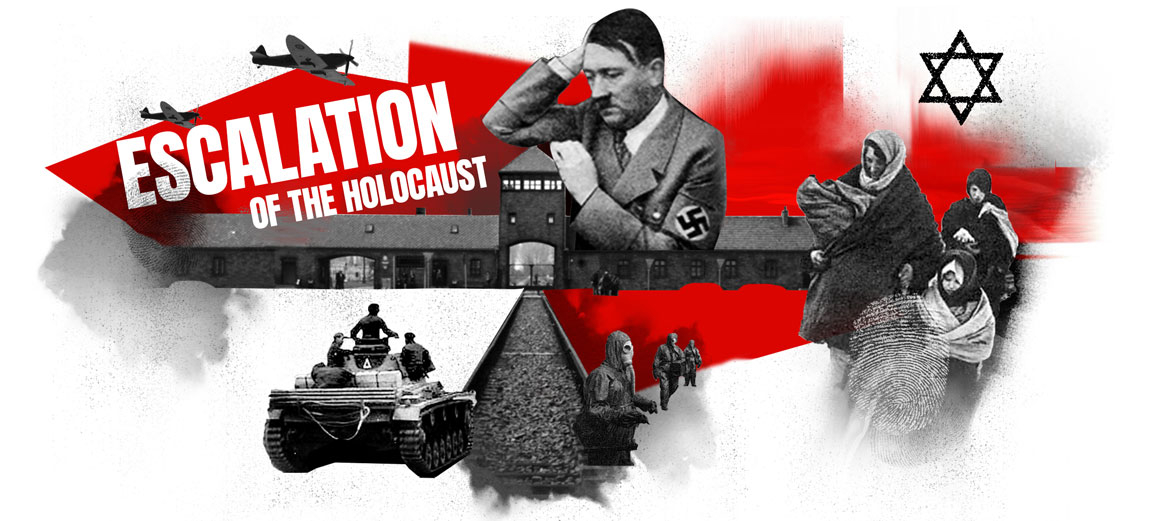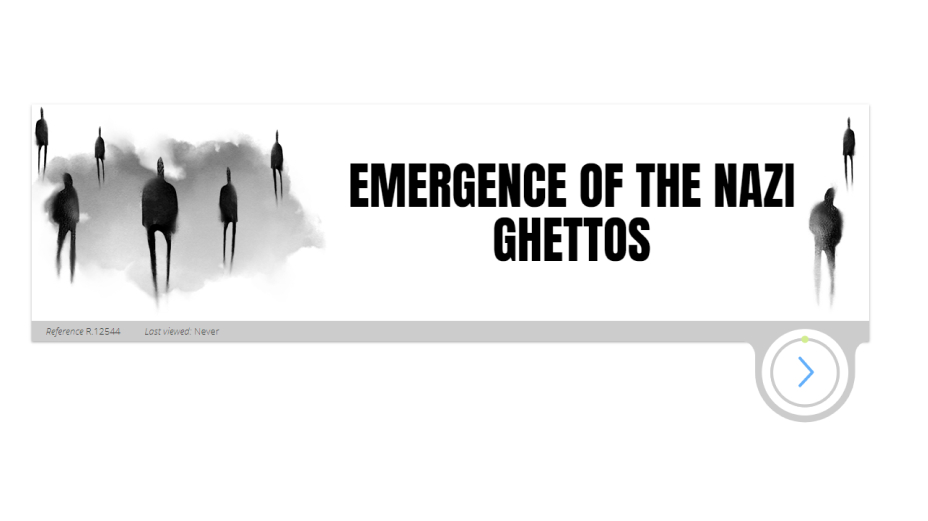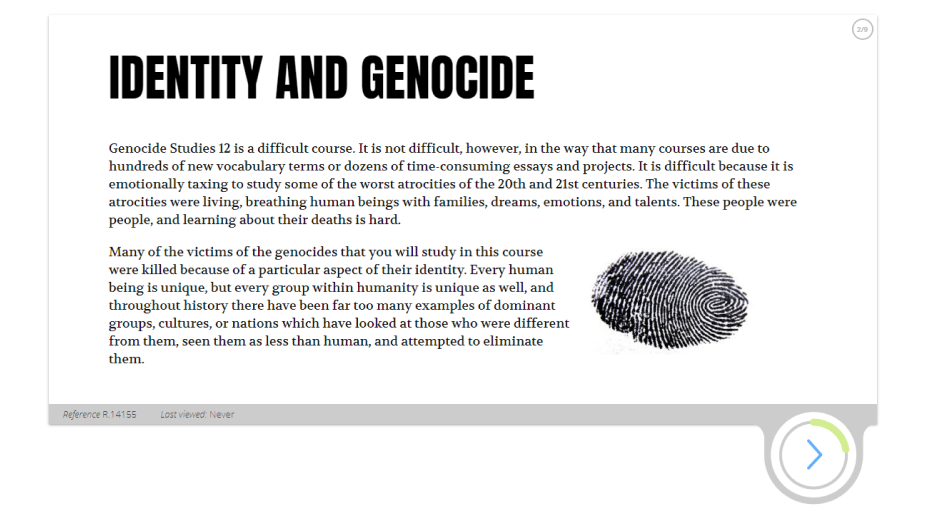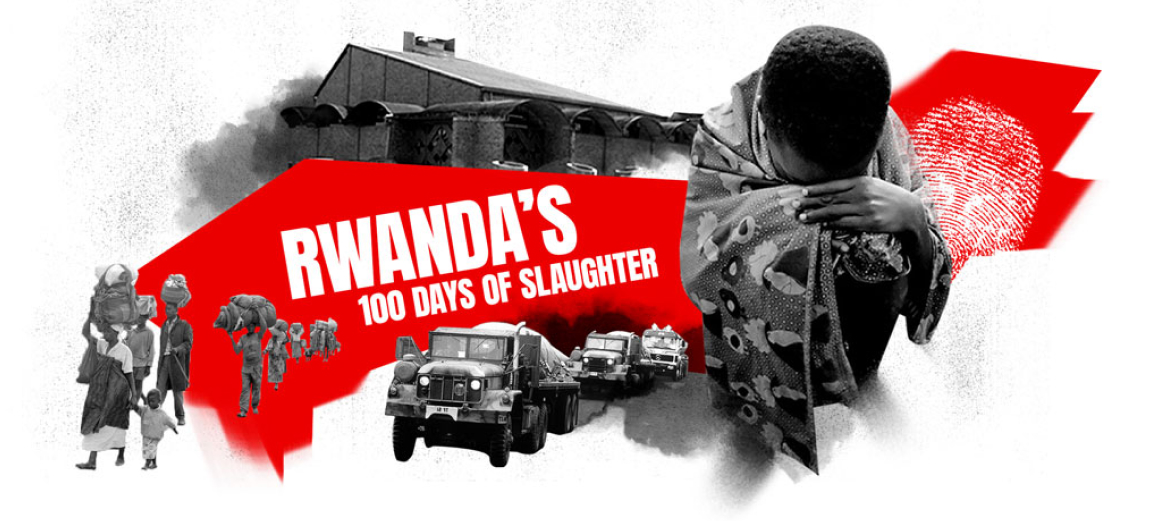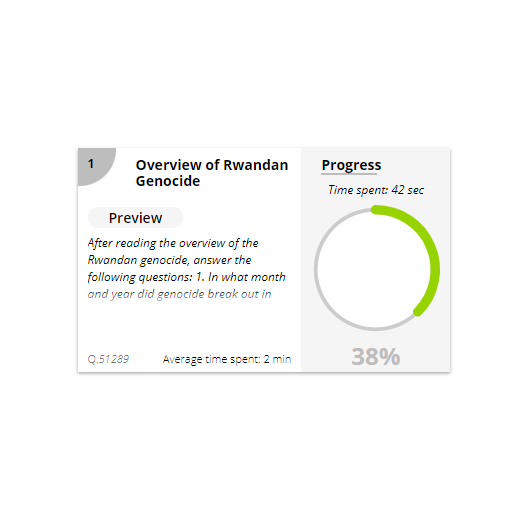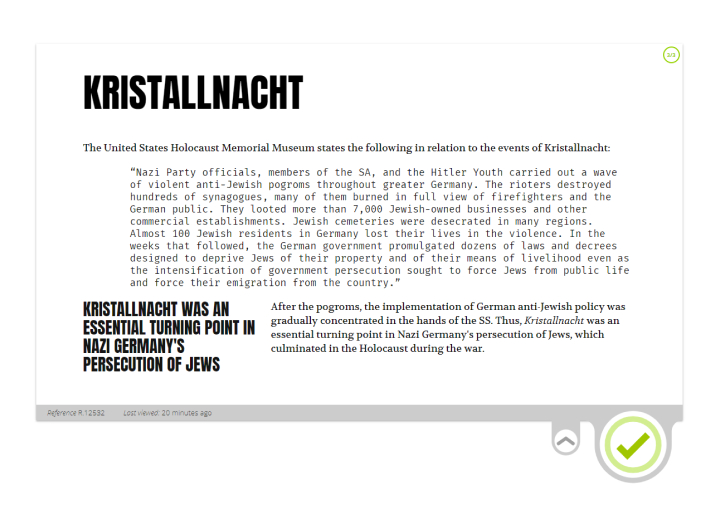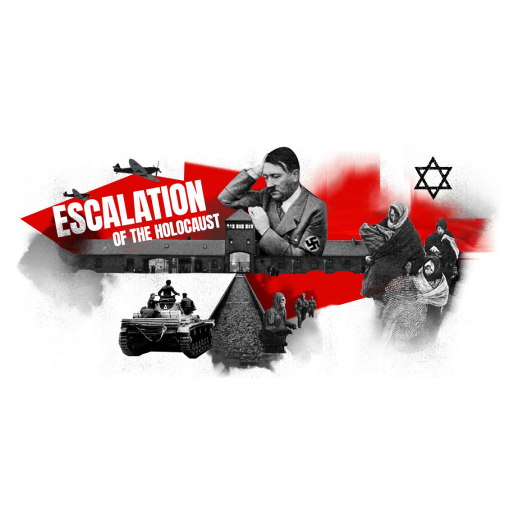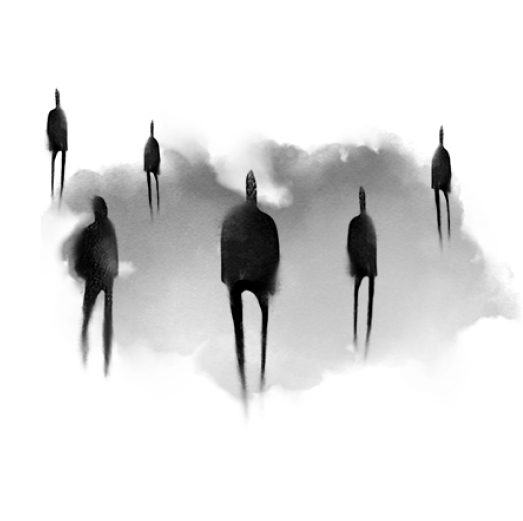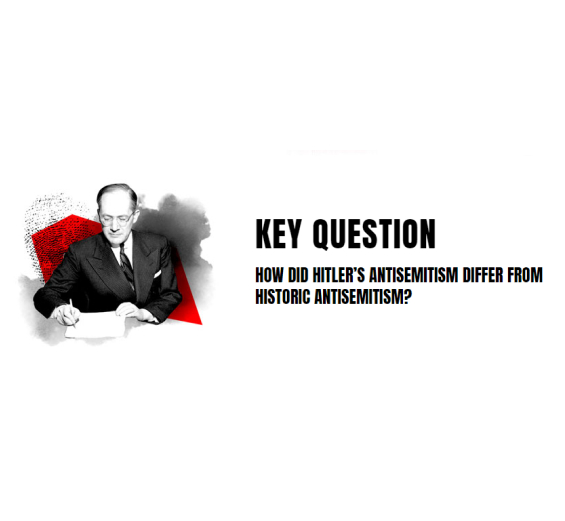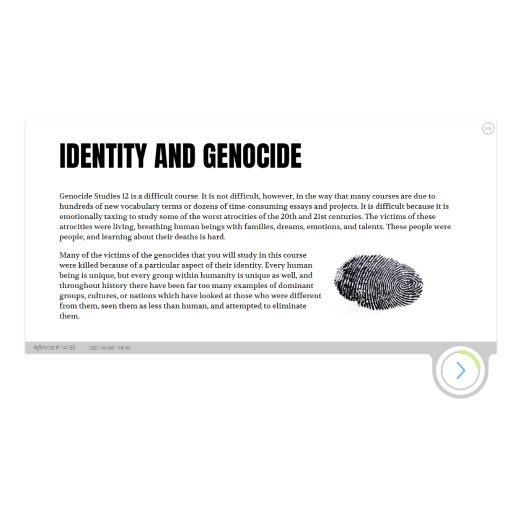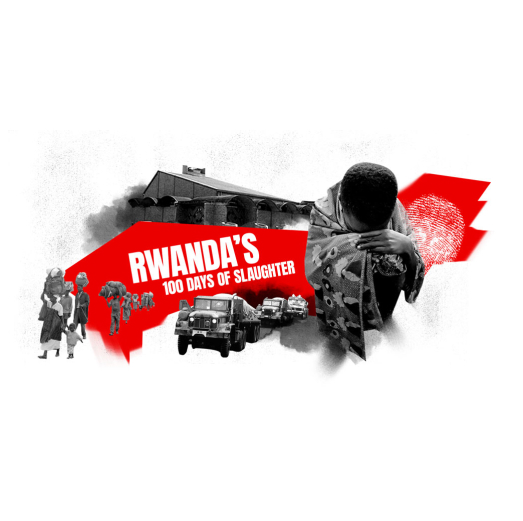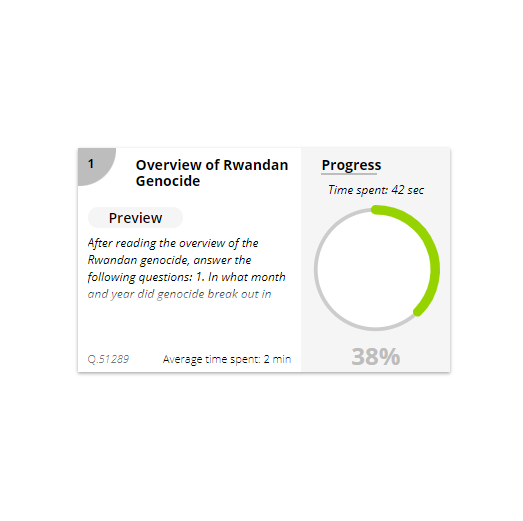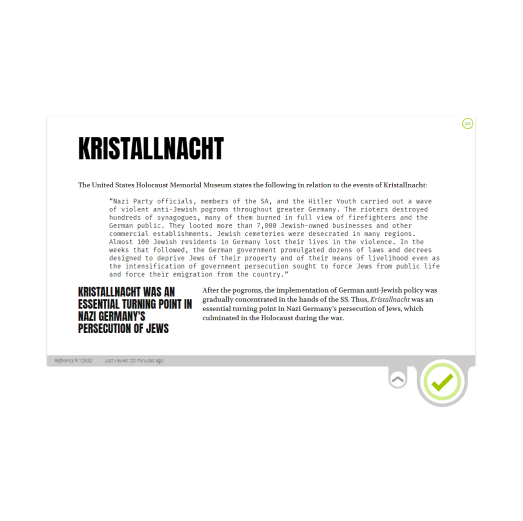 Want to see more? Let's chat!