This course aligns with the learning outcomes for:
This course aligns with the learning outcomes for:
The driving question of English 12 is, "What are we pursuing?" Every human life is characterized by a variety of pursuits — the pursuit of significance, the pursuit of security, the pursuit of material things, the pursuit of connection, the pursuit of love and belonging, and the pursuit of answers to ultimate questions. What we choose to pursue as humans will determine how we spend the time that we have on Earth. Many works of literature have explored this theme, and it is hoped that students, as they move through their Grade 12 year and consider their path beyond high school, will carefully ponder what they themselves are pursuing and choose their path forward wisely. 
Students will examine classic texts such as The Great Gatsby and Hamlet, as well as modern texts from diverse voices. The course also provides significant coaching for both creative and formal writing, allowing students to hone their writing skills in preparation for their next steps in life. A substantial final project is an opportunity for students to create a presentation in the medium of their choice with their answer to the question, "What are you pursuing?"
*Each lesson is designed to take 60 – 90 minutes to complete with the exception of major projects and assignments.
Experience a lesson as your students would
Stunning illustrations enhance storytelling of key texts, including

The Great Gatsby

and

Hamlet

Opportunities for meaningful reflection on the nature of human pursuits

Cumulative "Think Tank" that enables students to track their thinking about the course question throughout the course

Scaffolded presentation of text themes, including scene summaries of

Hamlet

and literary analysis of

The Great Gatsby

Student voice and choice in novel selection for the Student Choice Novel unit 

Blend of canonical and modern texts from a variety of perspectives

Strong focus on coaching specific creative and formal writing skills

Student voice and choice in their choice of medium and message for the final project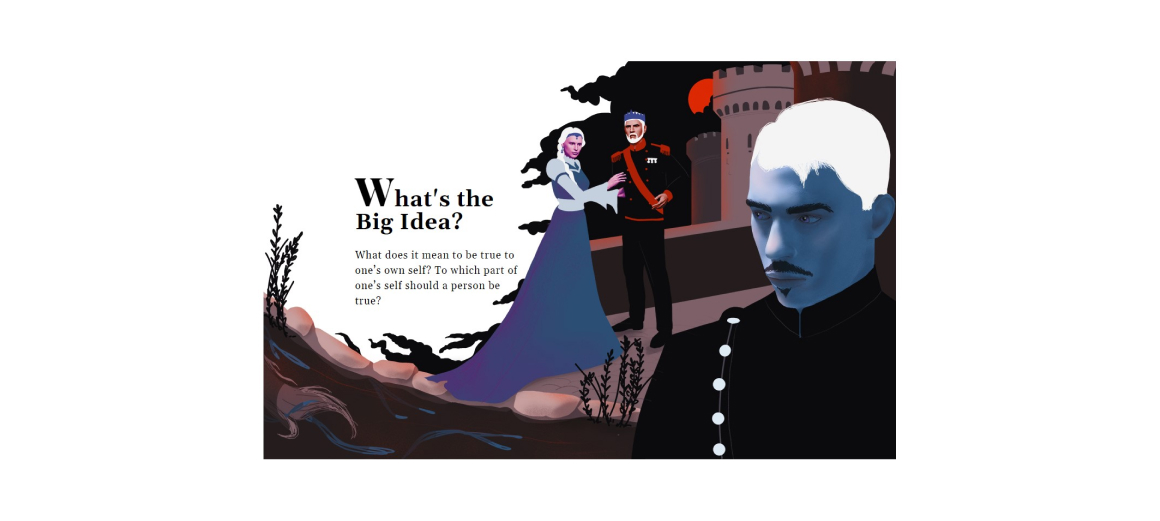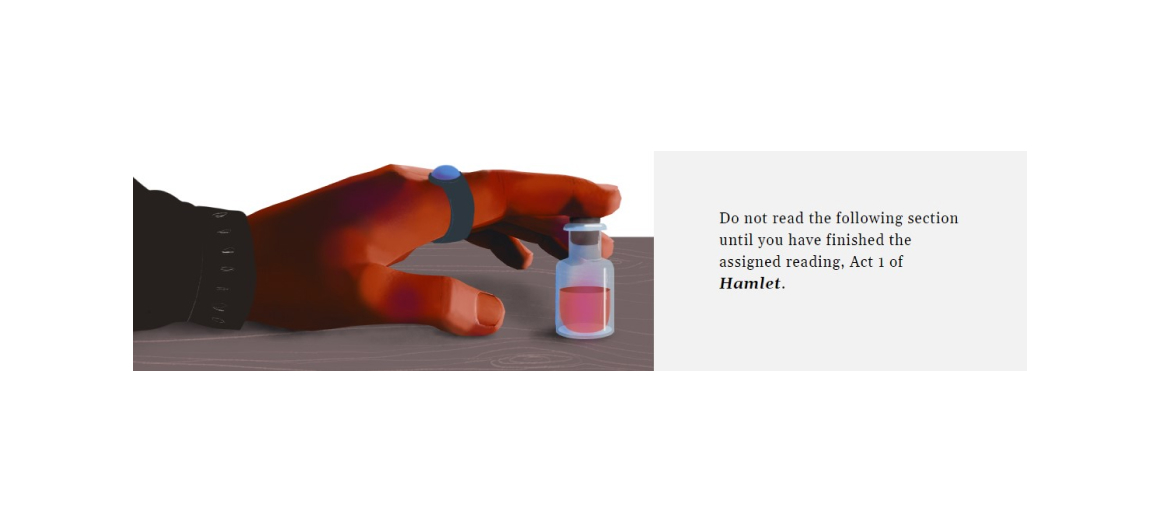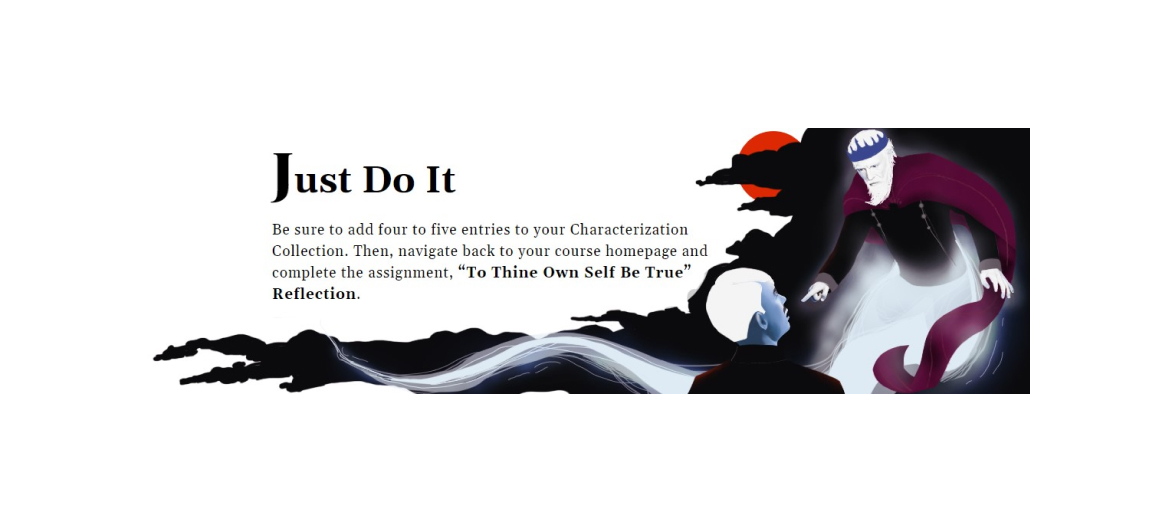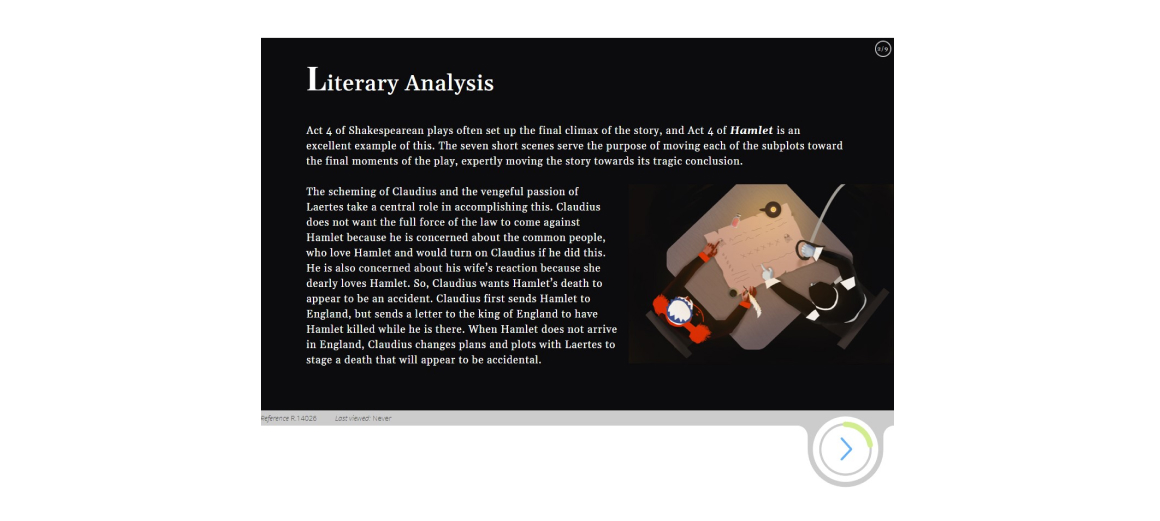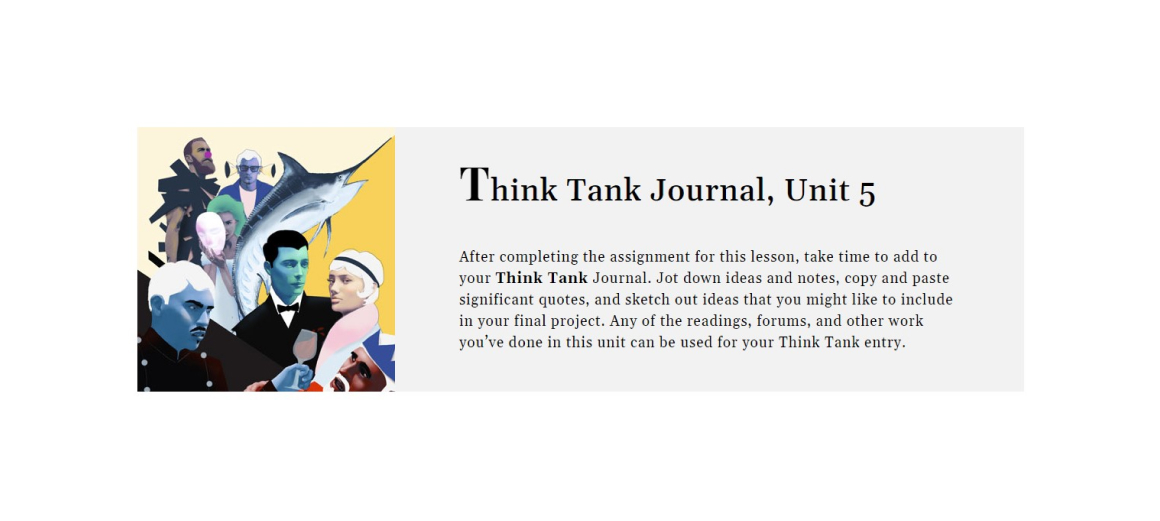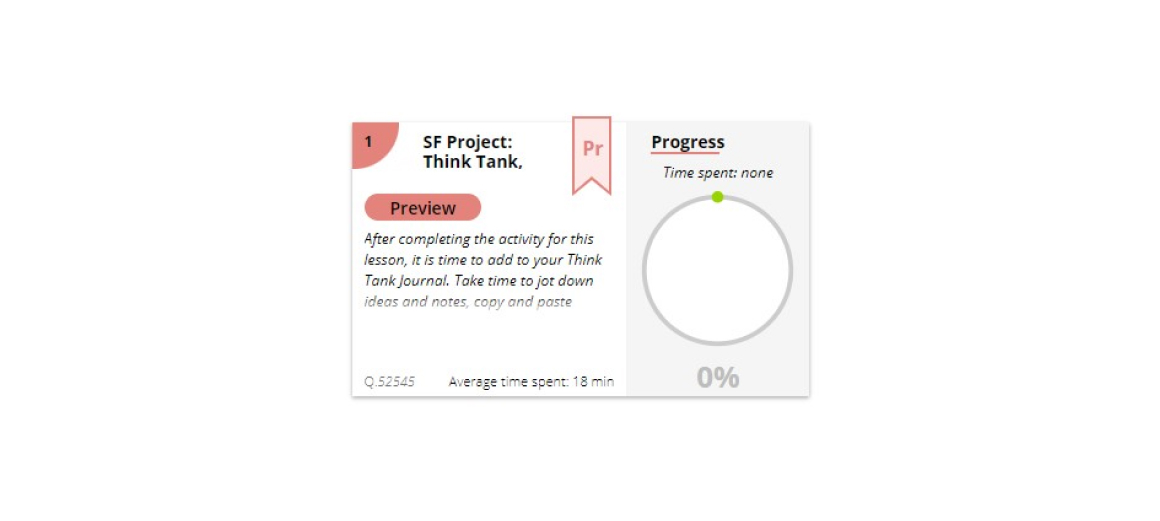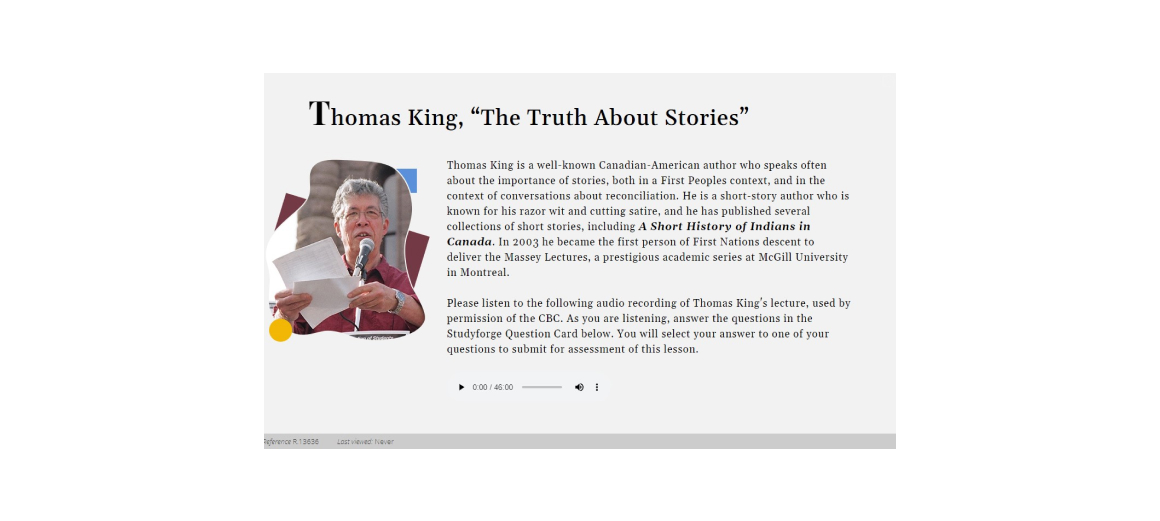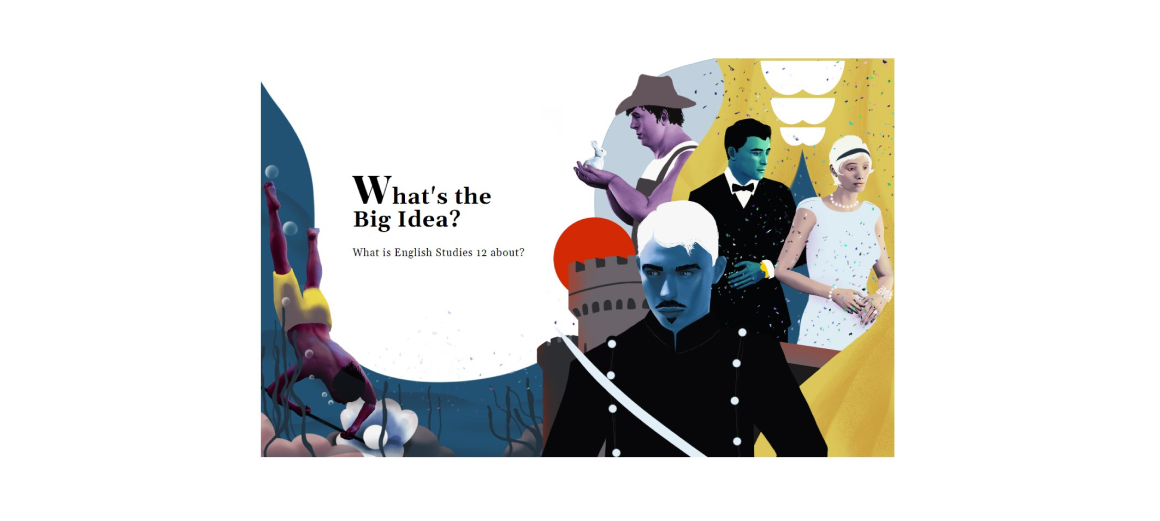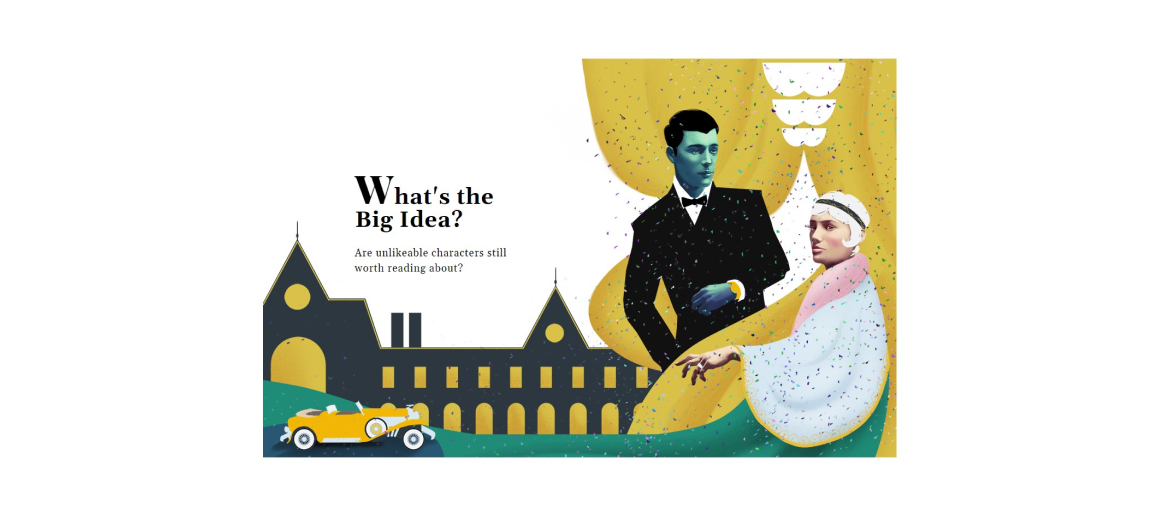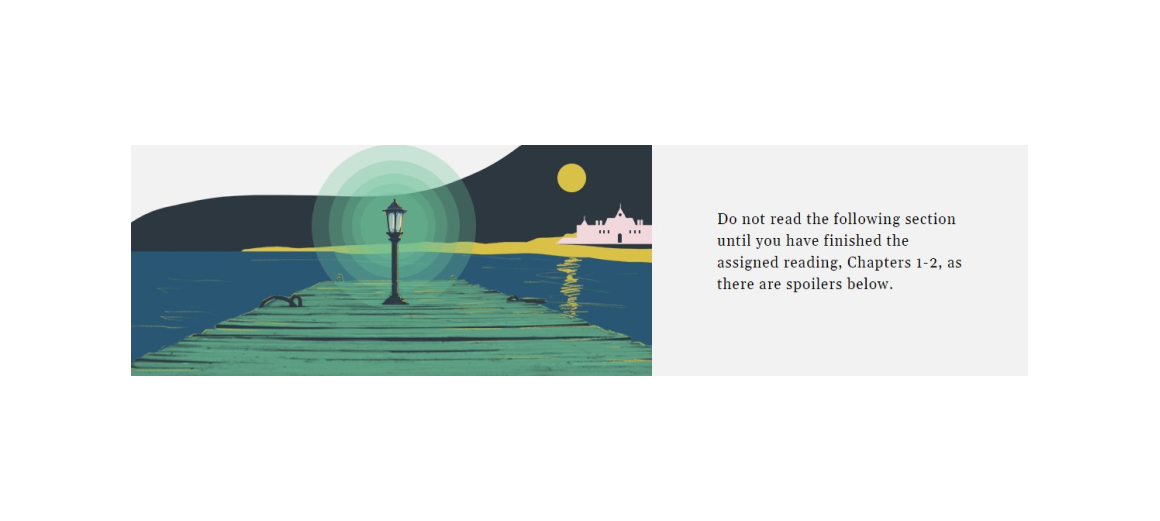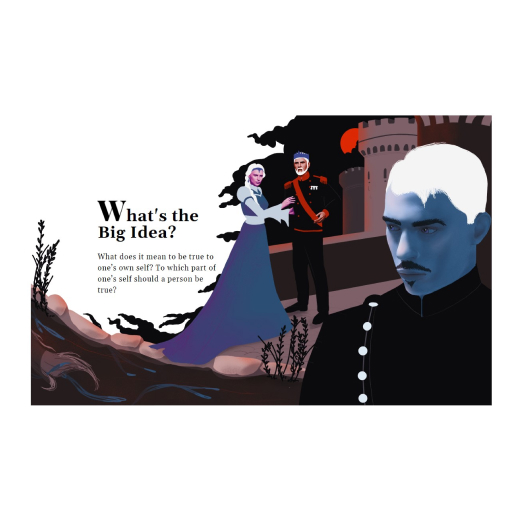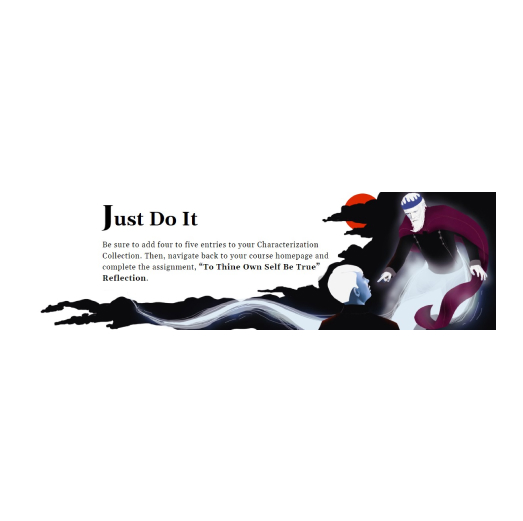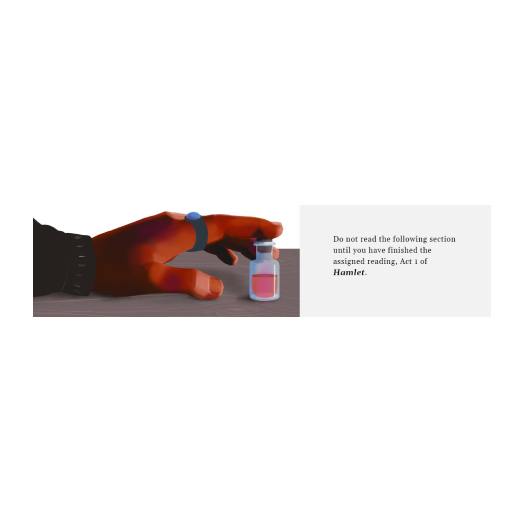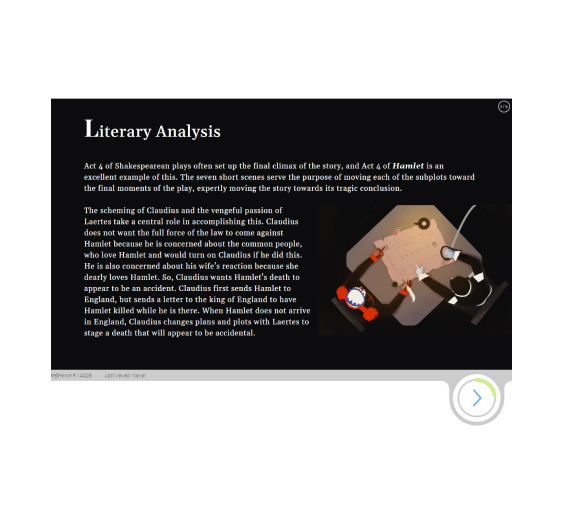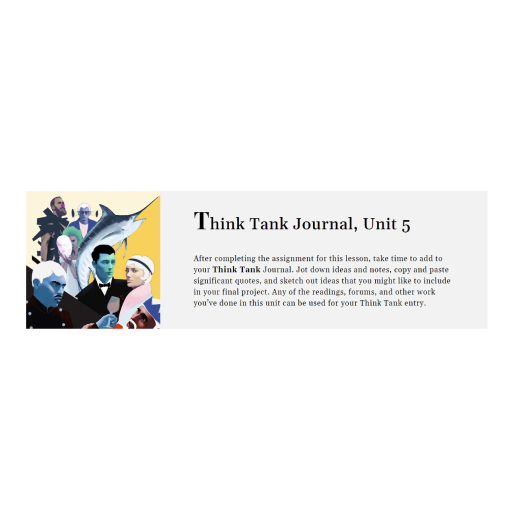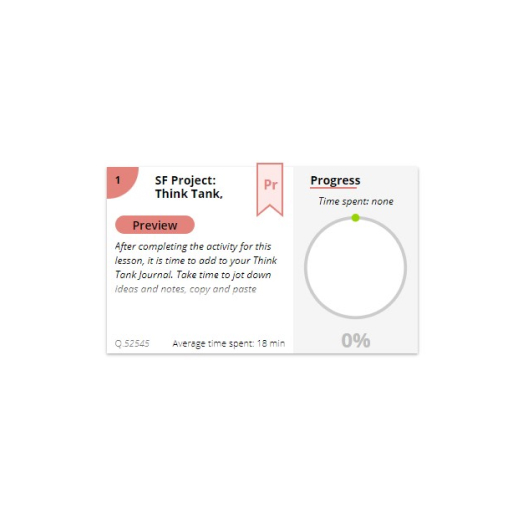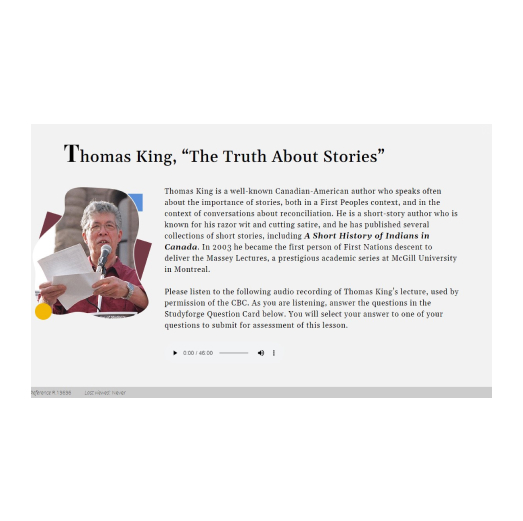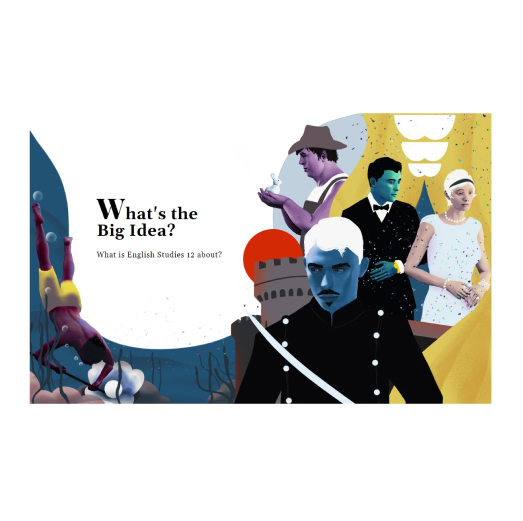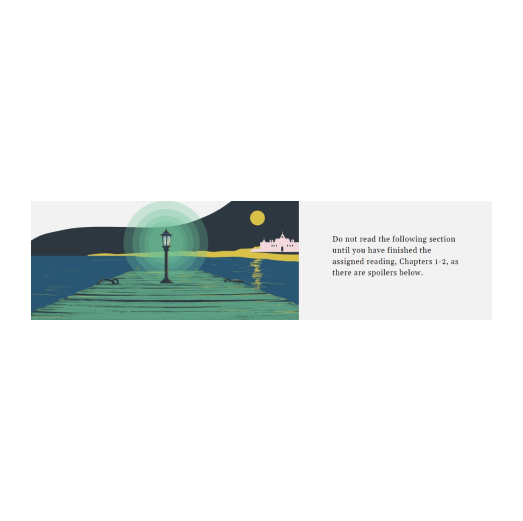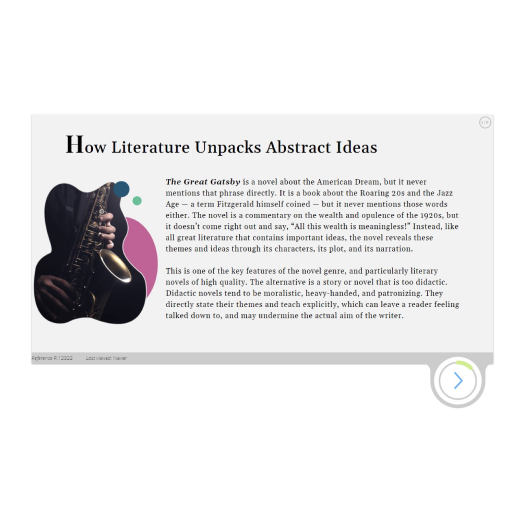 Want to see more? Let's chat!