Saying goodbye to a dear friend.
I would like us all to please remove our hats and take a moment of silence as we think of the death of our beloved friend, basic LTI.

… sob …
… sniffle …
… sob …

LTI, however we referred to you, whether it was "BLTI," "LTI 1.1," "LMS SSO," or simply "External Tool," you served us faithfully for many years. Whether it was connecting students in Moodle to StudyForge, sending grades from StudyForge to Canvas, or ensuring that teachers in D2L remained teachers in StudyForge, you were always there for us. Thank you for your faithful service. We shall miss you greatly!
Wait, is Basic LTI really gone?
Officially, yes. As of July 1st, the LTI spec is officially deprecated. The IMS Global Learning Consortium (Now called 1EdTech) is no longer supporting the spec, nor are they offering new certifications. This means that eventually, Learning Management Systems like Moodle, Instructure Canvas, Agilix Buzz, and D2L Brightspace might remove LTI 1.1 functionality.
Unofficially, that is not the case yet. So, if you are currently using LTI 1.1 to integrate StudyForge into your LMS, then it should continue to work for the foreseeable future with no action required on your part. We expect that LTI implementations will work for at least the next year, and probably for the next two or three years. However, we feel obliged to inform you that there is a new and more reliable way to integrate with StudyForge! More on that soon.
There are two reasons that BLTI needed to go. The first reason is that it needed to be more secure. For the technical among us, LTI 1.1 was based on the OAuth 1.0 authentication standard, which is less secure than OAuth 2.0. For the rest of us, we can just stick with "it needed to be more secure."
The second reason that it needed to go is because it just did not do enough. As educators, we wanted tools like StudyForge to work better with our LMS, but there were limitations. For example, StudyForge could only send grades back to the LMS as percentages, and it could not send any comments to the gradebook. In addition, the only way that we were able to populate groups in StudyForge was when a student clicked on a link from a class in the LMS, but we had no idea if the student ever finished or left that class. This meant that if the same class was used year over year in a continuous enrollment situation, StudyForge classlists could easily get bloated with dozens or even hundreds of old students who had to be removed manually, one-by-one. There needed to be a better way!
Introducing, LTI 1.3, also known as LTI Advantage.
What are the advantages of LTI Advantage?
Thankfully 1EdTech (formerly known as IMS Global) hasn't left us high and dry, but has given us a much better platform to work with moving forward. In addition to being based on OAuth 2.0 and being much more secure, LTI 1.3 has three services that allows your LMS to better integrate with edu-tools such as StudyForge. Each of these features makes teachers' lives easier, and StudyForge is certified in each of them. Let's take a look at them one by one.
Names and Role Provisioning Services
This LTI Advantage service allows the LMS to send StudyForge an up-to-date list of students enrolled in any course in the LMS. This makes it possible for StudyForge to know when a student leaves a class, so now StudyForge can keep the teacher's list up to date and in sync with the course in the LMS. Continuous enrollment schools will no longer need to manually delete students from a group in StudyForge. This will save a lot of teachers a lot of time, as they will no longer need to sift through students who are out of the course, or maintain their class lists manually.
Also, there is no longer any need to worry about students getting lost. Students are only "soft deleted" when they leave the course in the LMS, which means a teacher can easily restore them from the "Manage Role Assignments" page.
Assignment and Grade Services
This LTI 1.3 service has more capability when grades are communicated from StudyForge back to an LMS's gradebook. With the old LTI 1.1 standard, the only information that could be communicated was a percentage grade, such as 75%. Now, using LTI 1.3, StudyForge can send a mark out of a total such as 30/40 as well as a comment entered by the teacher. Many teachers have requested this feature, which will make report-card writing much simpler, and thanks to LTI Advantage, it is finally here!
The final service currently available with LTI Advantage is called deep linking. This means that when a teacher goes to create a new link to StudyForge content in a course, they are provided with a content selector which will tell the LMS whether or not there are grades to be sent back. This eliminates copying-and-pasting long links from StudyForge into the browser, and the potential of configuring them incorrectly. Just pick the lesson or the quiz, and StudyForge and the LMS will take care of the rest of the settings automatically.
Wait, I thought there were only three! Today, there are only three, but one of the best aspects of LTI 1.3 vs LTI 1.1 is that it is extensible. This means that more services can be added in the future, and it won't require a reintegration and upgrade process — the new services can just be turned on with the flip of a switch in your LMS once they become available. This is exciting because it means that LTI Advantage can continue to improve the way that tools like StudyForge interact with your LMS.
The short answer is, "Yes, of course! Why would you not want access to these new features?" Upgrading in most LMSs is a relatively simple process, and you will benefit from the better security of LTI 1.3 immediately. Book a meeting with our Client Success Manager, Toni Lyons today to get started.
The only reason to not upgrade your integration with StudyForge from LTI 1.1 to LTI 1.3 is if you are currently phasing out your LMS. Many schools in British Columbia are currently in their last year of using one LMS, and are transitioning to a new one. If the old LMS is being phased out within a year, it is probably acceptable to leave the integration in the phased-out LMS as LTI 1.1 until that LMS is shut down.
So while we are sad to say goodbye to a friend who has been so faithful over the years in connecting schools with the amazing content available through StudyForge, we are even happier to say hello to an even better solution in LTI Advantage.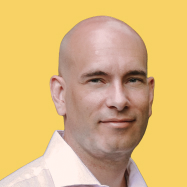 Scott Newbury, B.Sc, B.Ed
STEM Curriculum Developer
Scott has a Bachelor of Science with a Joint-Major in Physics and Math, and a Bachelor of Education. He has 17 years teaching experience and 6 years in a blended classroom. He is currently a STEM curriculum developer for StudyForge and has a passion for using technology in education to ensure every student comes away with a great experience.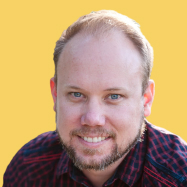 Richard has taught math and technology in the classroom and online for 10+ years, and has done every job imaginable in curriculum development: writing, editing, animation, software development, technology consulting, project management, sales, and learning-experience design. His passion is for authentic, deep conversations about topics that matter, and this is reflected in the products StudyForge creates. Richard lives in Kelowna, British Columbia with his wife and their five children.